Principal's Message


Dear students

Thanks for the interest and decision taken to join the nursing course offered by our institution. On the behalf of entire fraternity of S.V.M College of Nursing I welcome you all.

We are committed to provide you the best education of national and international standard. This is just the start of your journey; we hope to become your support and teacher in achieving your dreams.

Our institution will be glad to have you as one of our student and it will be privilege to offer your challenging situation in all spheres as required by an individual to help them in his/her field

Best Wishes
Balwinder Buttar
From the desk of Chairman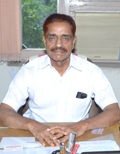 "Striving to be the best"
I, with immense pleasure, welcome you to the S.V.M COLLEGE OF NURSING from here starts your journey towards your one important goal to become a professional nurse to serve humanity.
S.V.M COLLEGE OF NURSING is situated in the sprawling vast area surrounded by natural serene beauty along with backdrop for great educational vision.
Education has no boundaries. With this aim along with academic excellence we believe in moulding our students for the best in all extra-curricular activities as well. Institution alone cannot stand without the support and hard work of their students so we also expect from our student a commitment for doing the best.
We believe in the commitment of quality of academics. The empirical value of freedom can only be realized through education that helps in building a conscience attitude by exploring new horizons of human civilization. We aim at creating an environment where innovation and creative enterprise will flourish to establish the highest standards in the Indian and international scenario.
Let us all pledge together to make all our dreams come true and to make our education worthwhile to serve humankind.

With best wishes
R.P KHULLAR
From the desk of Director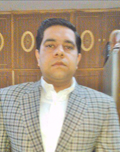 "Success is a journey, not a destination"

The recent past has been witness to the shrinking of boundaries between countries and cultures. The 21st century belongs to the global village. People and material are sources from one part to the other depending on the requirement and availability.
To comply and confirm to the rules of the new world, older one has to be equipped with the best of the professional education.it is into this scenario the NEW GOBIND PUBLIC WELFARE SOCIETY was initiated to give the young aspiring mind the freedom to dream and to go after this dream with no inhibition.
I welcome you to join the oriented Courses which imbibe Discipline, Dedication, Determination and finally distinction to achieve bright future. I wish you all the best wishes and grand success.

With best wishes
PRINCE KHULLAR